Cherished Number Plates
Cherished Number Plates are becoming the must-have accessory for all new car owners. People want to stand out from the crowd and are investing in cherished registrations. 
What are Cherished Number Plates?
The term "Cherished Number Plates" was traditionally used to describe old dateless car number plates issued prior to 1963 which have been on vehicles for many years. Nowadays the term has evolved to also include current style registrations such as DE51 ELT and is used broadly to describe highly sought after personalised number plates.
Cherished Number Plates are also a popular way of advertising companies by picking personalised plates relevant to a business or industry
Examples of Cherished Number Plates
One of the best known examples is Pimlico Plumbers, a plumbing company based in London
Pimlico Plumbers have cherished number plates on each of their company vehicles. Each of the number plates relates to their business. The following are examples of registrations they own:

LO02 OLDRAD 5B19 TAPGAS 68 WC80 GS110 WERX1 EAKBOG 1GA51 EAKLO02 LOODRA 1NWC 55LAV 1HA51 EAKLO02 TAPG2 LOOFLU 55H

Other industries that often choose Cherished Number Plates are Coach Companies and Haulage Companies. These companies tend to purchase consecutive registration plates for example:
TIG 7111 TIG 7112 TIG 7113 TIG 7114TIG 7115TIG 7116TIG 7117TIG 7118
The main reason they choose consecutive cherished number plates is that they look better on their convoy of vehicles, as well as getting their company recognised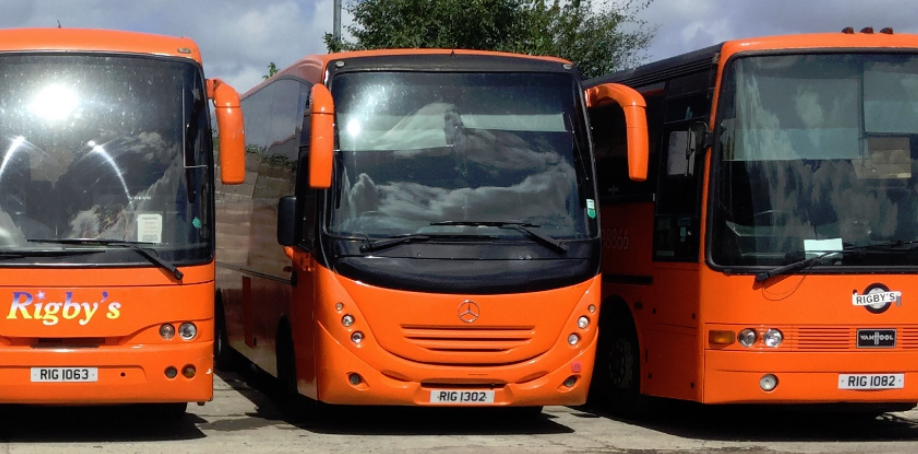 Do People Invest in Cherished Number Plates?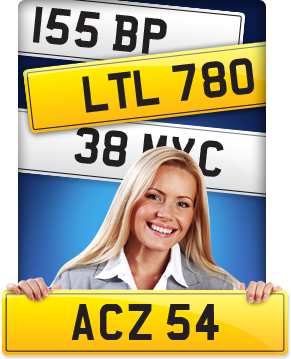 The answer to this question is yes - in fact some people actually collect Cherished Number Plates.
Number Plates can be a great investment - especially Cherished Number Plates which were released prior to 1963 (they're practically antiques!), but they are also something that you can show off to the world every time you take a drive. They don't have to be collecting dust in a box in the loft like most other objects you might collect.
Some examples of famous Cherished Number Plates collectors are:
Pimlico Plumbers (e.g. DRA 11N, W4 TER etc)
Flowsecure Travel Ltd (e.g. RUI 3661, RUI 3662, RUI 3663)
Rigby Executive Coaches (e.g. RIG 1086, RIG 1092, RIG 1537)
Speedy Registrations Co Ltd (e.g. DE51 ELT, DES 51E, BR16 TTE)
Empress Coaches (FAZ 1066, IXZ 1066, MRZ 1066, MNZ 1066, MIG 1066, LUI 1066)
Why Buy Cherished Number Plates?
There are many reasons why you might buy a Cherished Number Plate:-
As an investment as their value may rise in the future

Businesses can use them for branding

Families might want personalised number plates on all their family cars


How Much Does a Cherished Number Plate Cost?
Well, you might be surprised to hear that owning a cherished number plate does not necessarily have to cost a fortune.
Yes, you might hear of celebrities such as Ronaldo spending hundreds of thousands of pounds personalising their cars with a cherished number plate but don't worry, you do not have to earn a footballer's wage to buy one.
There are many different types of plates to choose from to suit all budgets, big or small, so, all you have to do is work out how much you want to spend and decide what you want on your car. Don't think you just have to have your name or date of birth. More and more people are putting their favourite football team, their job role or even their pet's name on their car.
Why not search our extensive database for your perfect plate? Alternatively, you can contact us online or call us on 02866 387124 and we'll help you find a Cherished Number Plate to suit your requirements