The Team at Speedy Reg
Because of our friendly nature and dedication to customer service when we handle your car registration number transfers, customers often ask us what we look like. So we picked some people, plus the boss to give you a view of the team at Speedy Reg.
Des - Director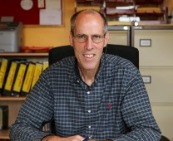 This is Des. He's the top bod here at Speedy Reg but he's really rather lovely and doesn't boss us about too much. What Des doesn't know about the number plate business probably isn't worth knowing. An event back in 1983 led to the idea of setting up Speedy Reg. His Austin Allegro was written off. The car was seemingly worthless, but a local number plate dealer paid him £75 for what was left of the car, simply because he knew he could make a profit on the number plate. Today that DIB 776 plate would be worth around £1500. Despite all the years in the business, Des still enjoys the thrill of finding the perfect home for every plate and sealing the deal. When he's not working, Des can either be found tending to his beloved collection of motorbikes which include a 1952 Excelsior, 98cc with an IL plate, or pottering around in his vegetable patch. There's nothing like a nice home-grown spud to go with the fish he catches in the private river on his estate (he's a bit posh our Des!)
Jayne - IT & Marketing Manager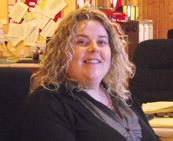 Jayne the Brain has qualifications coming out of her ears, so it's no wonder she's head of our IT and Marketing department. She seems to have some sort of strange affinity with this spot. Back before the new Speedy Reg offices were built here, she worked in a field making hay. When the offices were built in the field, she just never left and has been with us since 2001.
Jayne has her finger on the pulse of the licence plate world and keeps everyone up to date with the latest DVLA changes, motoring news and much more on her blog.
Alanda - Office Manager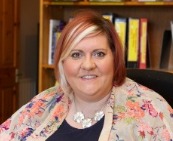 Despite her youthful good looks, Alanda has been with us since way back in 1997.
Alanda likes nothing more than finding the perfect plate for every customer. Over the years she's become an expert in many aspects of the business including fast sales, transfer procedures and customer care. Alanda is very proud of her own private plate A16 NDA
Craig - Telesales Administrator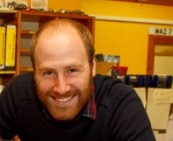 Craig's love of number plates started in 1995 when he spotted his surname PHA 1R on a number plate while travelling in Scotland. So if you're going to work in sales, it makes sense to sell something you truly believe in so he came to us in 2007.
Craig eventually got a Phair plate of his own, although it would take 20 years from when he first saw that one in Scotland. He is now the proud owner of CPH 41R and he's such a lovely guy he's even bought LNZ 126 for his wife to be, Linzi
Sharon - Telesales/Marketing Administrator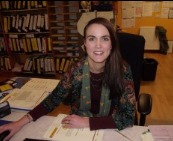 The multi talented Sharon works hard in both our telesales and marketing departments.
She joined us in 2012 with very little knowledge about the private plate business, but she's certainly a fast learner. Sharon thrives on the challenges of the job, and she's got her heart set on one day owning her perfect plate SHZ 269
The Mechanics, Drew and Paul (inset) with Des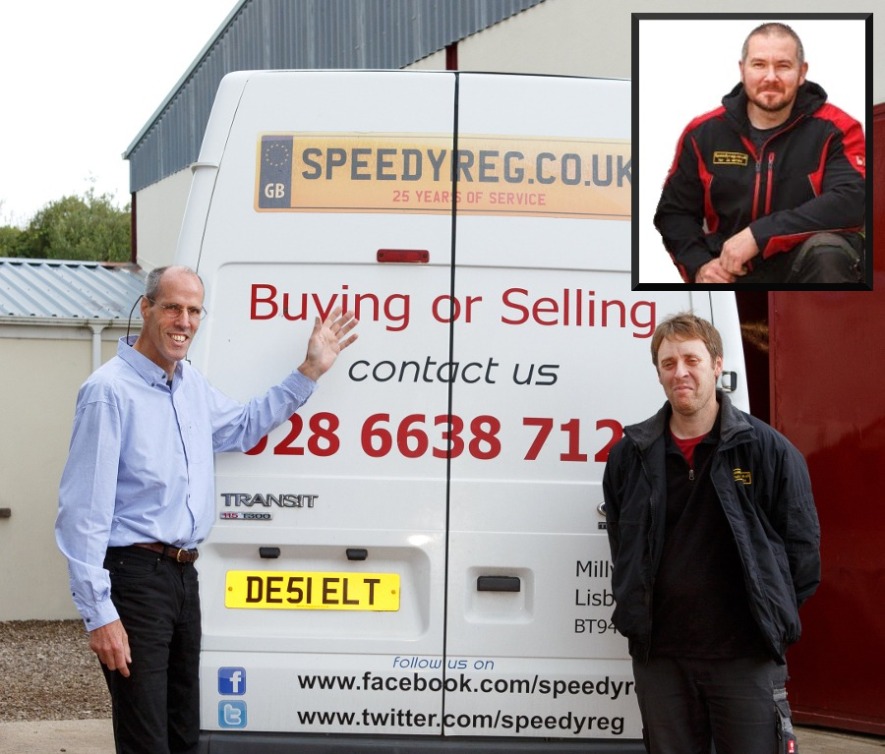 No this isn't a new boy band, this is our highly skilled team of mechanics. Drew is our Workshop Manager and he has a massive job on his hands as he's in charge of 1000s of motorcycles, restoring and MOTing them every year. It's not all hard work and no play for Drew though as Speedy Reg sponsor him and his Talbot Samba in the Irish Rally road stages. Paul (inset in photo) has been with us since 1998, he's an expert in classic British bikes and can basically fix anything. Their true love is classic bikes, especially Triumphs, along with Stellas, Easy Riders and Sky Wings. So between them they've basically got everything covered.