About Us - Personalised Numbers
Welcome to Speedy Registrations Co. Ltd.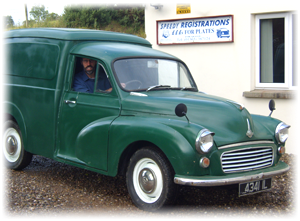 Our story starts back in 1984, when our Director, Des Elton had a rather good idea. He'd spotted a gap in the number plate market, and not one to sit around twiddling his thumbs, he immediately put his idea into practice and founded Speedy Registrations Co Ltd.
Des started out running the business from a garden shed in Snowhill, Lisbellaw. While this may be a humble beginning, it did have good provenance, having been the home of the Eadie family who had the first registered car in County Fermanagh and so were allocated the plate IL 1. We'd love to have that one on our books today! It was obviously a good omen as the business soon flourished and outgrew the garden shed. These days the shed, pleasant as it was, would be a bit cramped for all the staff and our 6000 motorcycles, so we now have purpose built premises at Millwood, Lisbellaw and Des has got his shed back.
In 2008 we registered Speedyreg as a Trade Mark (well it's easier to say on the phone than Speedy Registrations Co Ltd) and we were quick to pick up on the potential of the Internet. With a highly sophisticated search engine and a whole website revamp, business really started to boom as we could now reach an even bigger market. Our staff expanded to keep up with demand and we extended our customer service phone line hours so customers could call us outside of working hours.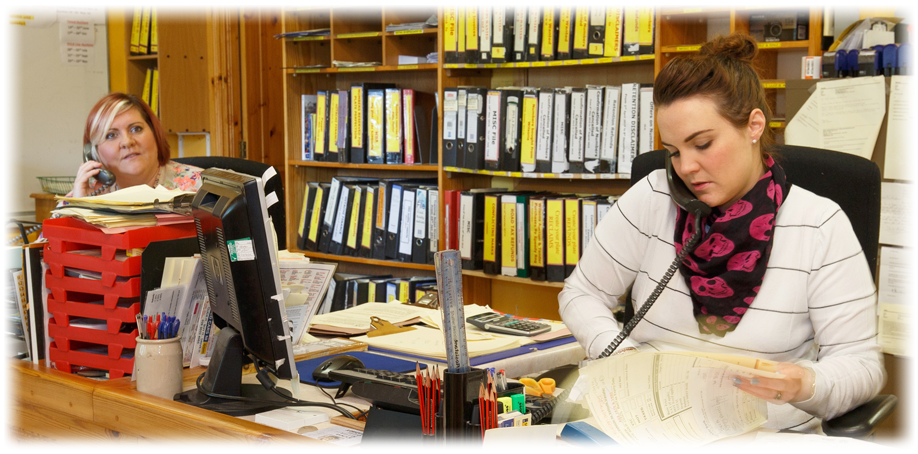 We are now the market leader in Irish number plates, most of which we sell to GB mainland customers. We have the largest stock of Irish plates in the whole of Britain and we store around 6000 of these on motorcycles in our warehouses. It's an impressive sight and it certainly keeps our mechanics busy!
Over the years we have gained a reputation for speed of transfer and quality of service and we are very proud of this. Each and every transfer, whether it's a £40 plate or a £100,000 plate is dealt with, with the same high level of care and attention and in strict accordance with DVLA regulations. Customer care and after sales are at the forefront of our company principles.
For your protection and peace of mind we are members of:

Cherished Numbers Guild (CNG)

Cherished Numbers Dealers Association (CNDA)

Member of the Institute of Registration Agents and Dealers (MIRAD)

Federation of Small Businesses (FSB)
Retail Motor Industry (RMI)
We also hold the coveted industry internationally recognised Government backed quality management systems standard, ISO 9001:2000.
So now you know a bit more about us, we hope you'll take the time to use our online search facility and have a look for your very own perfect private plate. If you have any questions about our business or the process involved in buying plates don't hesitate to give us a call or email us!