Importing Southern Irish Vehicles into the UK
Do you need to import your Eire vehicle into the UK, or bring it over the border into Northern Ireland ?
UNSURE OF WHAT TO DO ? WE CAN HELP!
If you're looking to import a vehicle from Southern Ireland to the UK, there's quite a lot you need to know to make sure everything goes smoothly and speedily. It can be a little overwhelming but don't panic! We're here to help. Just Get In Touch for more information, or, if you've already spoken to us or are ready to go ahead, you can opt to buy our transfer administration service for just £100+VAT and we'll do it for you.
Simply click Buy Now and provide your details and we can speak to you about your specific requirements and handle the transfer for you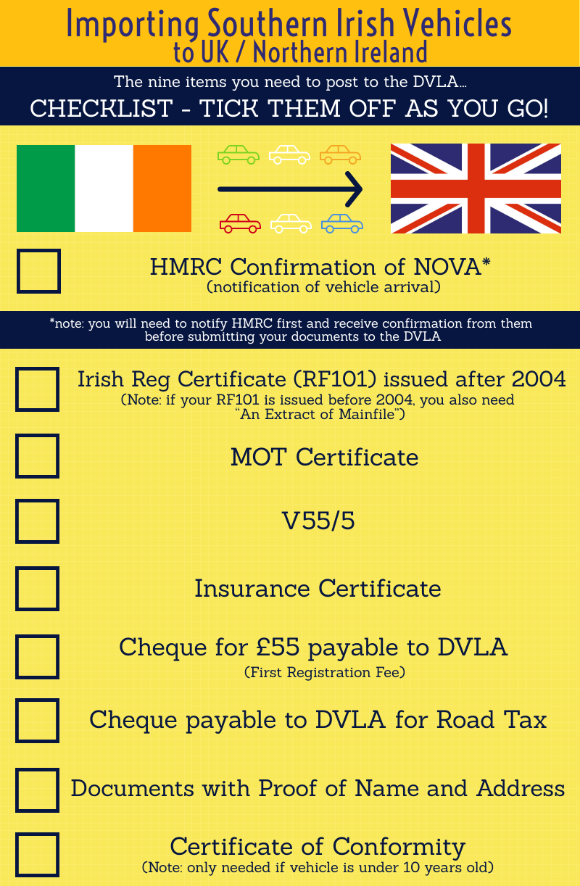 Note: If your vehicle is coming over from another part of the world - France, Spain, Japan etc, then go to our
overseas importing
page