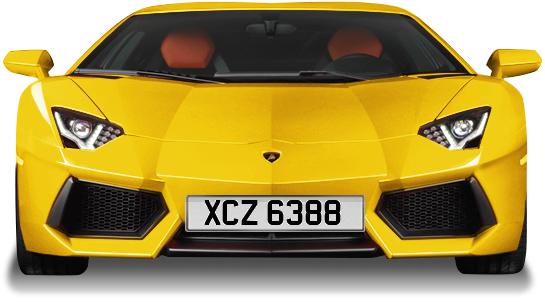 Registration Details
XCZ 6388 is a dateless style registration number which we are selling on behalf of a Client. The registration is currently on a vehicle so it will take 5 - 7 working days for the DVLA to process a vehicle-to-vehicle transfer.
This number can go onto any vehicle, regardless of its age because when this range was first released there was no tie-in to a specific year. These numbers are ideal for both older and newer vehicles because you are not making an older vehicle look newer. Being ageless, the letters and numbers in the registration stand out more - ideal for names, initials etc that match 'XCZ' or that special '6388' number.
Originally released in Northern Irelend, which has no date related numbers, makes this number a lower priced number than a similar dateless number from the UK mainland. Its Irish roots are seen by the presence of either an I or Z on a dateless style number. UK mainland dateless numbers stopped at the end of 1962 and so there is less availability and therefore the prices tend to be higher than the Northern Irish counterparts. Northern Irish numbers are still able to be transferred to mainland UK vehicles with no extra procedures or costs, therefore you get a personalised number at an amazing price!
Please note: if you purchase a registration through our finance application and your finance is rejected, your 10% deposit will be returned to you, less a non refundable £20+VAT administration fee to cover our costs of processing the finance application.
Pricing

As long as you pay off the full balance within 12 months, and the £29 early repayment fee, then no additional interest payments are required. Pay 10% deposit online and the other 90% can be paid over the next 12 months with PayByFinance (finance services provided by Novuna Personal Finance, authorised and regulated by the Financial Conduct Authority). If you do not make the full payment within the first 12 months, then interest will be charged from the time you purchased the registration until the end of the agreement
Enquiry
Got some questions about this registration?