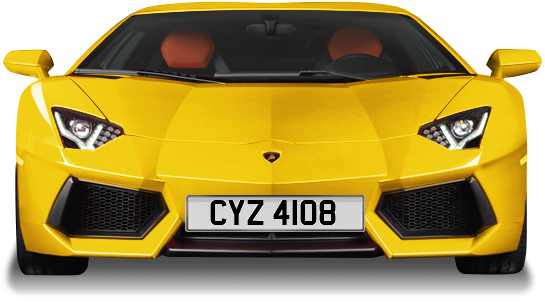 Registration Details
CYZ 4108 is a dateless style registration number and is our own stock number and therefore you will not find it cheaper or get it transferred quicker anywhere. The registration is currently on a vehicle so it will take 5 - 7 working days for the DVLA to process a vehicle-to-vehicle transfer.
This number can go onto any vehicle, regardless of its age because when this range was first released there was no tie-in to a specific year. These numbers are ideal for both older and newer vehicles because you are not making an older vehicle look newer. Being ageless, the letters and numbers in the registration stand out more - ideal for names, initials etc that match 'CYZ' or that special '4108' number.
Originally released in Northern Irelend, which has no date related numbers, makes this number a lower priced number than a similar dateless number from the UK mainland. Its Irish roots are seen by the presence of either an I or Z on a dateless style number. UK mainland dateless numbers stopped at the end of 1962 and so there is less availability and therefore the prices tend to be higher than the Northern Irish counterparts. Northern Irish numbers are still able to be transferred to mainland UK vehicles with no extra procedures or costs, therefore you get a personalised number at an amazing price!
Please note: if you purchase a registration through our finance application and your finance is rejected, your 10% deposit will be returned to you, less a non refundable £20+VAT administration fee to cover our costs of processing the finance application.
Enquiry
Got some questions about this registration?